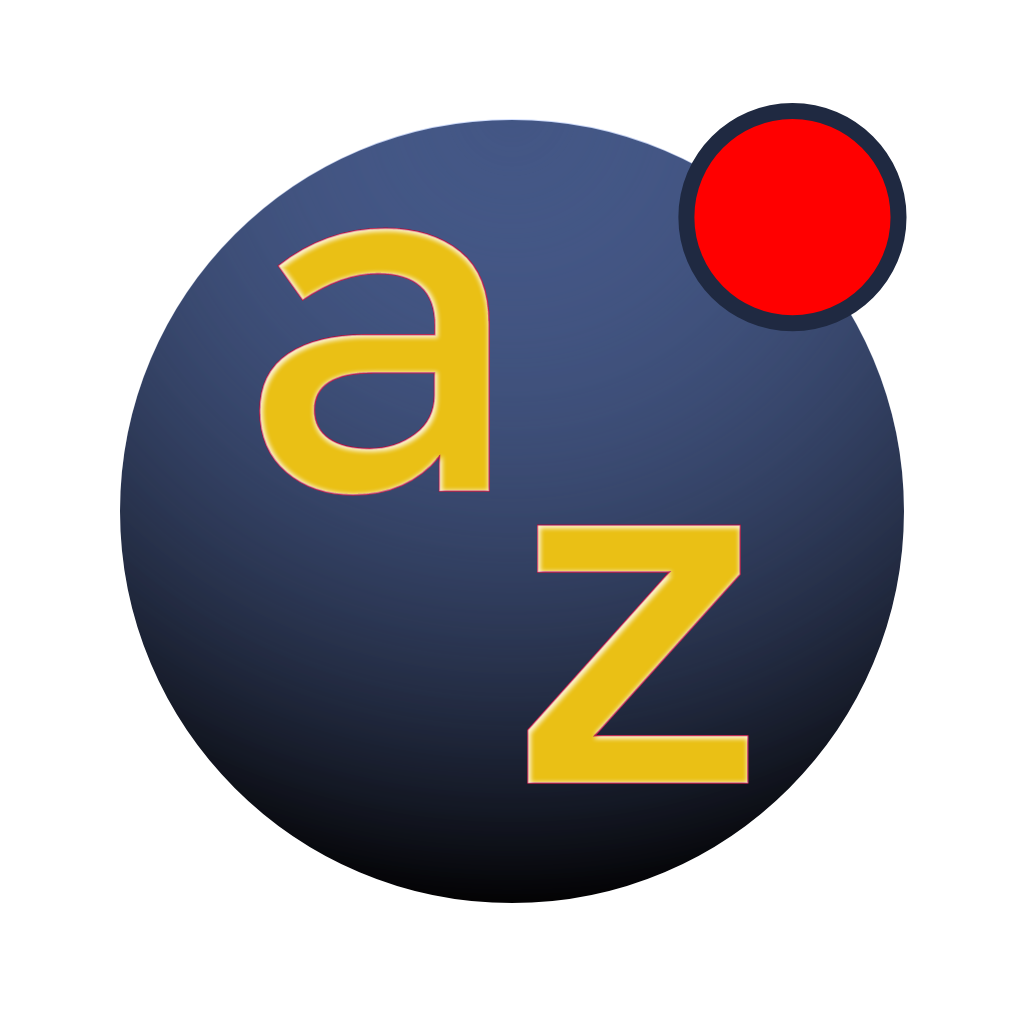 Custom Keyboard Commands Focus for Pro Tools
Use any key on your keyboard as a hotkey, but all keys are available in text fields.
Build unique hotkey actions for Pro Tools.
KeyScope description
Run powerful, configurable user-interface commands, like button clicks and menu selections, from keyboard shortcuts.
Any key-modifier combination is possible, even single keys. KeyScope takes care that those keys are available in any text-related focus, so you can type text in text fields as usual!
KeyScope can also proceed the same text-related focus state to Keyboard Maestro, so you can use all your macros with single keys with great flexibility and speed, while still being able to type in text fields.
KeyScope is scriptable: Trigger any of the actions. Returns state or a copied value. Use cases can be, for example, Stream Deck buttons or Keyboard Maestro macro.
New: The actions in KeyScope include things you can't do satisfactory with Pro Tools' own shortcuts or Keyboard Maestro or others. Among the possible hotkey-assignable GUI actions are:
Action types
Render, Analyze and Preview of focused or named Audiosuite window, with optional fixing of preferred input, output, handles & preset settings.
Open, Bypass or Deactivate Insert, Output or Send windows, on named or currently selected Track.
Show / Hide automation lanes
Solo Clear
Automation window commands (Preview, Punch, Write to selection, …)
Copy selection timecode start / end / length as Text to Clipboard.
many more …
Screenshot
Keyscope will show as a small menu bar icon most of the time. The action configuration is done in the Action Editor window: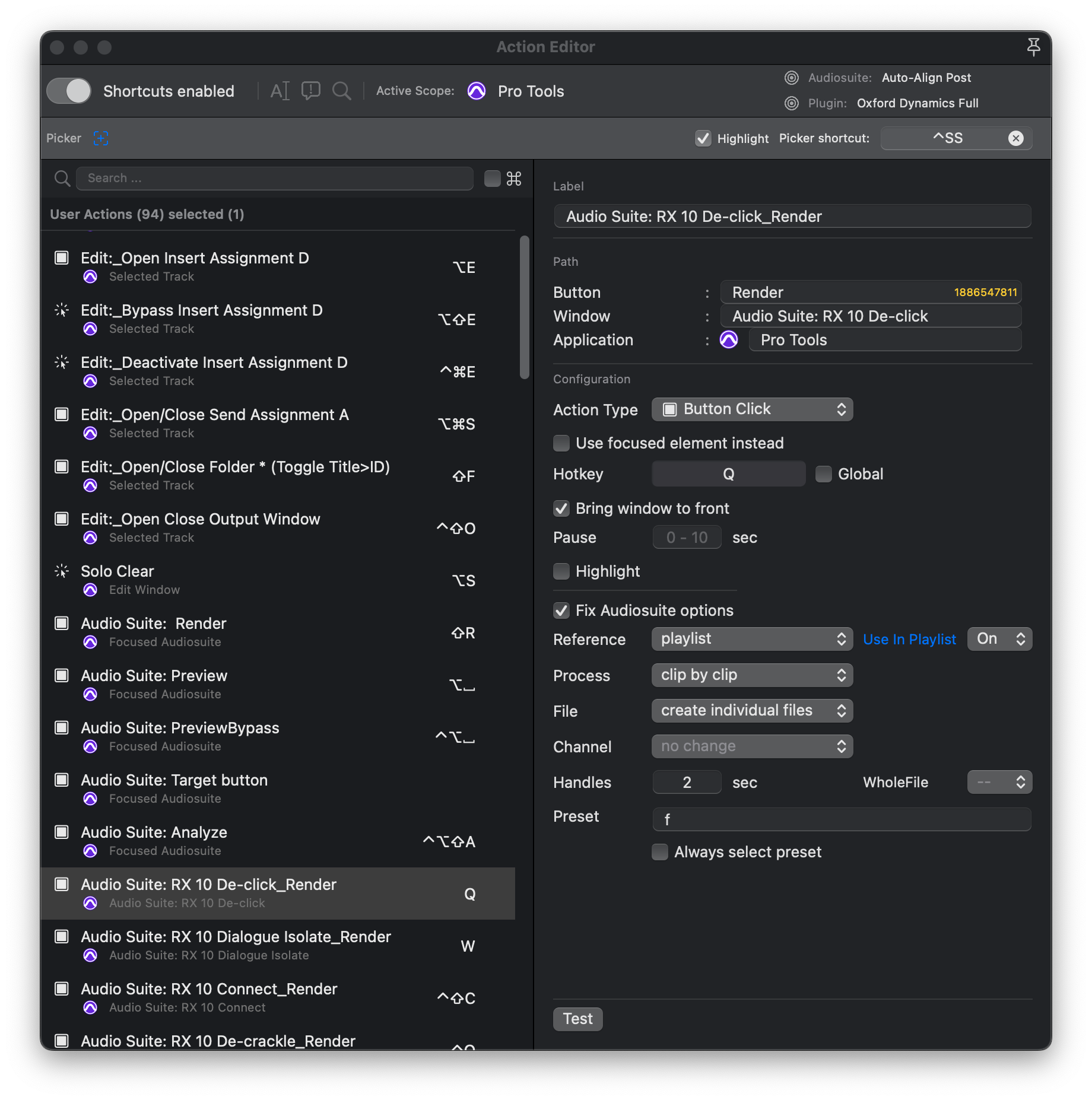 KeyScope can build action commands for any app, but it has special knowledge of Pro Tools' User Interface (UI) structure. While it can work with other apps, your mileage may vary.
Start now
KeyScope is still in beta development. Features are continuously added and revised. There is no documentation yet, but lots of tooltips in the app itself. Shoot me an Email if you need advice or guidance, or want to report a bug or suggest a feature.
Minimum macOS version: 10.15 (Catalina)
Pro Tools is a registered trademark of Avid Technology International
Keyboard Maestro is a registered trademark of Stairways Software Pty Ltd