A wireless, flexible Talkback Button for iOS devices.
Latch, Toggle or Hybrid button behavior.

Turn any iOS device into an ad-hoc wireless Talkback button. Without installing hardware or cables. Very handy if you need a second button for another person e.g. director, producer, artists.
Remote control RME TotalMix Talkback button, connected via WiFi with OSC networking. Other applications are possible.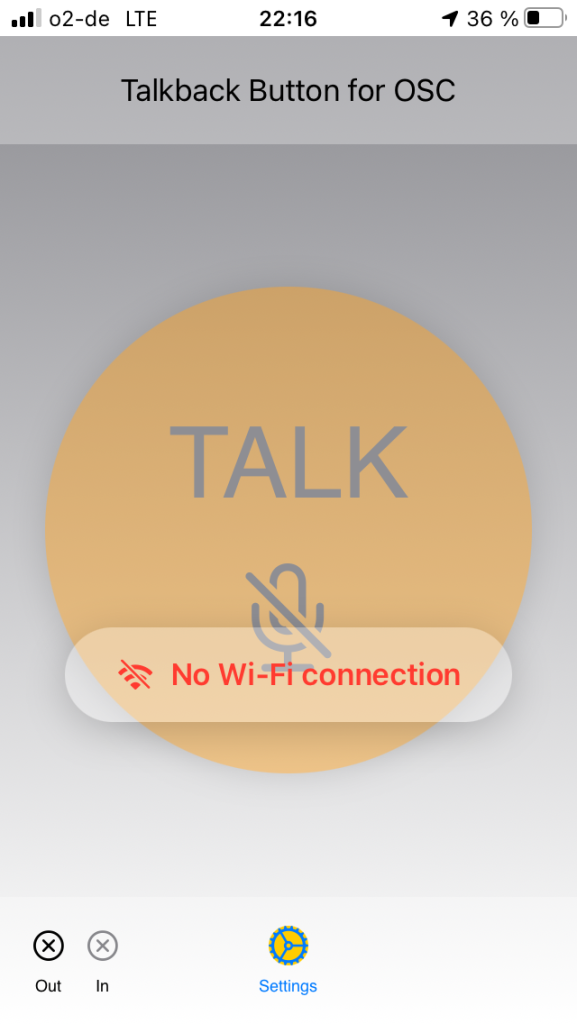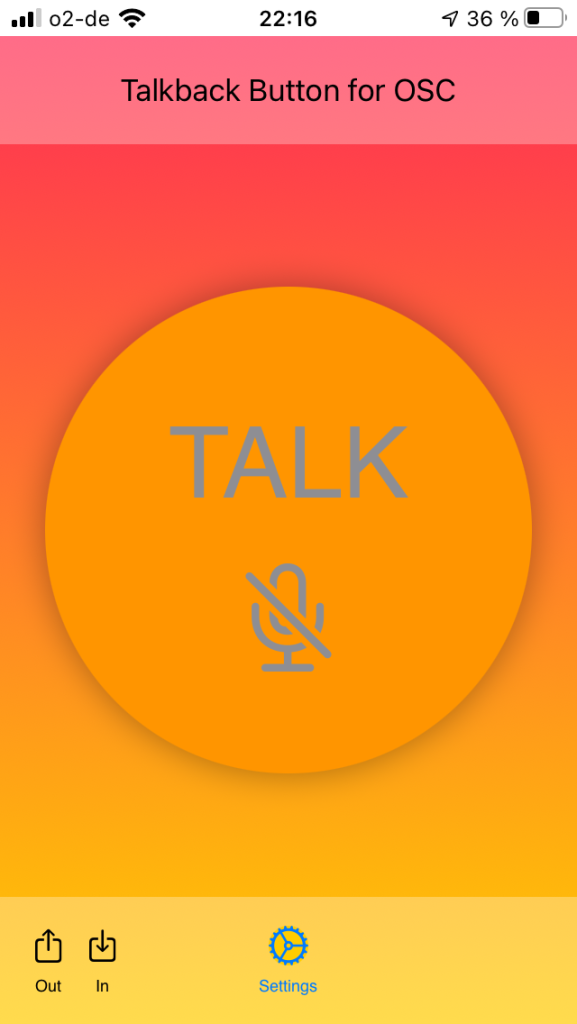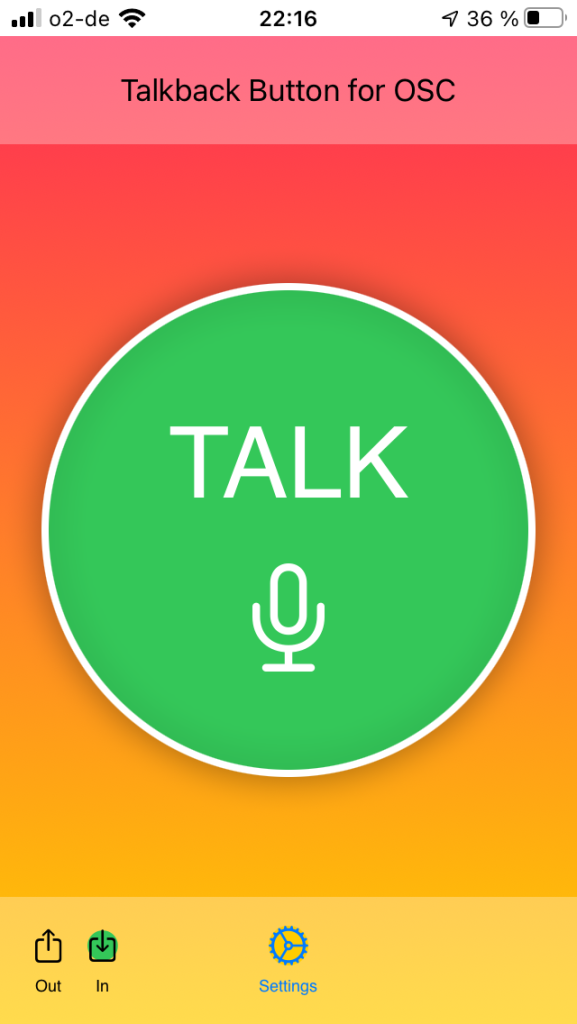 The purpose of Talk Button is simple: To have a huge tap-button on the screen, ready all the time. Put it on your desk and tap during a whole recording session, whenever you need. It does not deactivate or screen-lock until you deactivate the app.
The Hybrid button behavior is a smart combination of a latching and toggling switch: Tap shortly to switch the state, ON or OFF. Tap long to switch ON, then OFF when released. It's very intuitive.
There are a few other OSC apps for iOS. Most have many options to remote control different parameters, UI options etc. Talk Button is concentrated on controlling a Talkback function as easy and user-friendly as possible.
See here TalkButton in action.

System requirements:
iOS / iPadOS 14.4 or later
OSC-capable Client device or application, WiFI connected